Welcome to Slope Point Accommodation (Backpackers)
Experience Catlin's relaxing, affordable accommodation on a real NZ farm
As from April 1 2016, there is a change from a backpackers to self-contained units. If you are unsure about accommodation, please do not hesitate to email direct. We apologise for inconvenience over this transition time
We are the first backpackers from Invercargill and based near the start of the southern scenic route through the Catlin's. Great place to start or end your adventure through this iconic area. If you love the outdoors and want a taste of a real sheep and beef farm, Slope Point Backpackers is just for you. With a range of accommodation, we want to provide you with clean and affordable accommodation without compromising on quality. Check out what we have to offer you.
What Lonely Planet says about us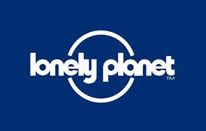 "Surrounded by trees, this rural property has modern dorms and rooms, along with a great-value self-contained unit. There's plenty of grass to pitch a tent or park a campervan, and the owners' children are always keen to show off the working farm. Board games, puzzles and loads of magazines take the place of TV."
Our Location