Welcome to Slope Point Accommodation (formally a Backpackers)
Experience Catlin's relaxing, affordable accommodation on a real NZ farm
As from May 2020, there are some changes to our accommodation . Our farming land has significantly increased but we also enjoy meeting people. Please look below for our new season of operation:
Slope Point holiday house - Getaway: open August to May for stays of 2 nights or more. In the peak season (December to April), if there is a ONE day gap between bookings, you may book via email or phone.
Main Accommodation of Self contained units, dorms and basic bedrooms: open 1 December to the 30th of April. The peak season is open to anyone who wants to stay 1 night or more. Bookings essential.
Closed June and July
We apologise for any inconvience. We want to make sure your stay is memorable and relaxing.
Some options may vary from some "old" advertising. Remember, we do have some flexibility in types of accommodation so if in doubt, contact us directly.
Want to charge your electric car? - no problem if you bring your adaptor. There will be a small charge to do this.
We are based near the start of the southern scenic route through the Catlin's. Great place to start or end your adventure through this iconic area. If you love the outdoors and want a taste of a real sheep and beef farm, Slope Point Accommodation is just for you. With a range of accommodation, we want to provide you with clean and affordable accommodation without compromising on quality. Check out what we have to offer you.
What Lonely Planet says about us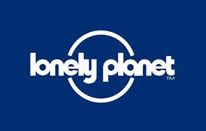 "Surrounded by trees, this rural property has modern dorms and rooms, along with a great-value self-contained unit. There's plenty of grass to pitch a tent or park a campervan, and the owners' children are always keen to show off the working farm. Board games, puzzles and loads of magazines take the place of TV."
Our Location