We are excited to introduce our newest purchase only 300 metres away from our base at the Slope Point Accommodation "The Getaway" is a 3 bedroom holiday house totally surrounded by farm land. This home is suitable for families and small groups of people. Relax and enjoy the view over paddocks to see the Haldane estuary and the Waipohatu forest with family and friends on the balcony.
The cost of this home is priced accordingly below:
The Getaway (holiday house). Linen provided
Cost: $120????? per night for 2 people
Additional people $15 each per night. Minimum stay of 2 nights.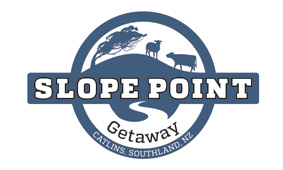 Due to new farm commitments, there is now a minimum of 2 nights stay. We apologise for any inconvenience.
---
In the Getaway, there is a queen bed in the main bedroom. The other 2 rooms have 2 single beds in each. Extra linen is available. You will get free wifi there but ask that you just use it for the essential needs. Guests are still welcome back to the main Slope Point Backpacker base for any reason. The pet sheep are always keen to see you.
Book today to secure this wee gem in the southern most accommodation offered in the Catlins. Longer stays means a small discount on the prices above so you are welcome to contact us direct to confirm a price for a long stay.
Kitchen
Lounge
Fridge / freezer
Oven/ microwave
Fully equip kitchen
BBQ
Linen
Washing machine and cloths airier
Yunca fireplace - firewood provided
free Wifi available
Off street parking
Television – freeview
Stereo
Verandah
Wheelchair ramp access at the rear of the building
All of our guests are welcome to feed the sheep and ask questions about any farming activities. We aim to provide you with a quality service where cleanliness and comfort is our number one priority. We look forward to seeing you at the Slope Point Accommodation. Be sure to check out our pages on the Catlin's for ideas on how to plan your holiday through the spectacular Catlin's coast